CB and Racing
DRIVEN BY PASSION

YOUNG BLOOD DREAMS
The first close meeting between a racing car and the founder of CB Special Components, Claudio Bertot, happened in 1984, at the seat of the tiny Autobianchi A112 Abarth rally. At that time was born the desire of competitions, of racing, which conduced a twenty-years-young boy to develop his driving skills, paying attention also to the possible improvements on his own vehicle components.
By his experience working in the family company, which was producing molded metal parts for automotive industry, CB started to create prototypes of upgraded parts to use in his own car.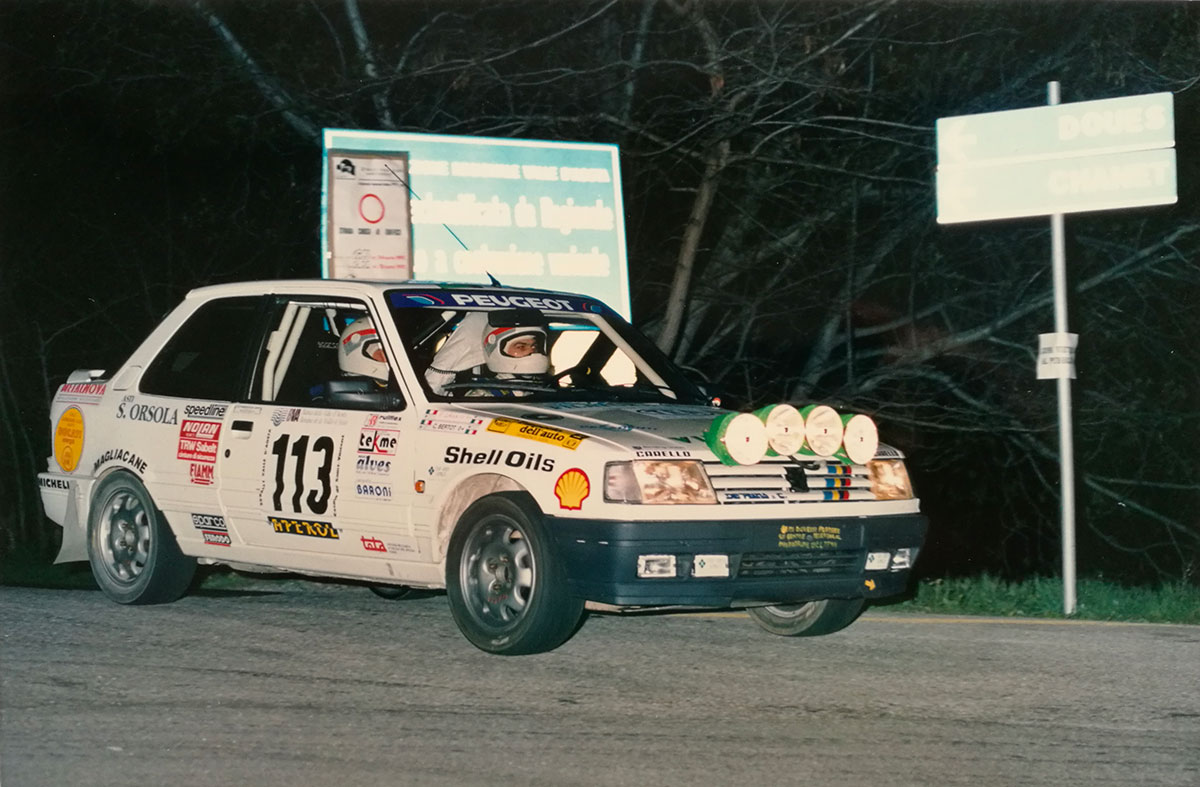 After some good placements with his A122 Abarth HP 70, in 1989 he switched to the Peugeot 205 1.9 GTi, participating at well known rally events in regional and national scale, getting his first trophies. Only in 1991, at the seat of a Peugeot 309 1.9 GTi 16v, he gained the championship title of the alpine area in his category.
In the following years he put much more efforts in the family business developing new mechanical parts, with few more participations in rally events, going to an end of competitions in late 1996.
SENIOR RESULTS
Positive results drove to the creation of the brand new CB Special Components, born as a personal challenge as well as with goal of supplying mechanical components not yet introduced from anyone, putting on the bench better performances and a much increased reliability, evolving in a short time to the actual production of prototyping parts under Client's design.
In 2006, ten years later, the comeback to the driving seat in a rally car, with the desire of testing on his own the improved parts made by his company, satisfying also a marked desire of wearing out some tires, at the steering wheel of a Peugeot 206 2.0 GTi in the transalpine races of his area.
Today, sided by his Team, CB completely dedicates himself to the company management and to the products and processes development, looking forward to a technological expansion coherent with the company mission of prototyping, precision and rapidity, directed even to different sectors from initial one, but keeping in touch with his good old passion, Motorsport.